Hello!
I hope you are doing well and finding things to keep you entertained while sheltering at home.
I, like you probably, am using this time to get some things done around the house. One of the things I've been putting off is hanging some pictures! I love pastoral-type pictures and am always drawn to them when attending flea markets and tag sales.
A pastoral painting or print usually involves green landscapes with livestock or shepherds in the background or foreground. They are very soothing to me as they depict a quiet, calm, ideal life. Recently, my good friend Cyndi invited me to go to the St. Louis Art Museum to attend an exhibit that featured many artists from the Impressionist and Romanticism era. Of course, my favorite paintings were Pastoral Paintings! I especially loved "The Hay Wain" painted by John Constable 1821 as shown above.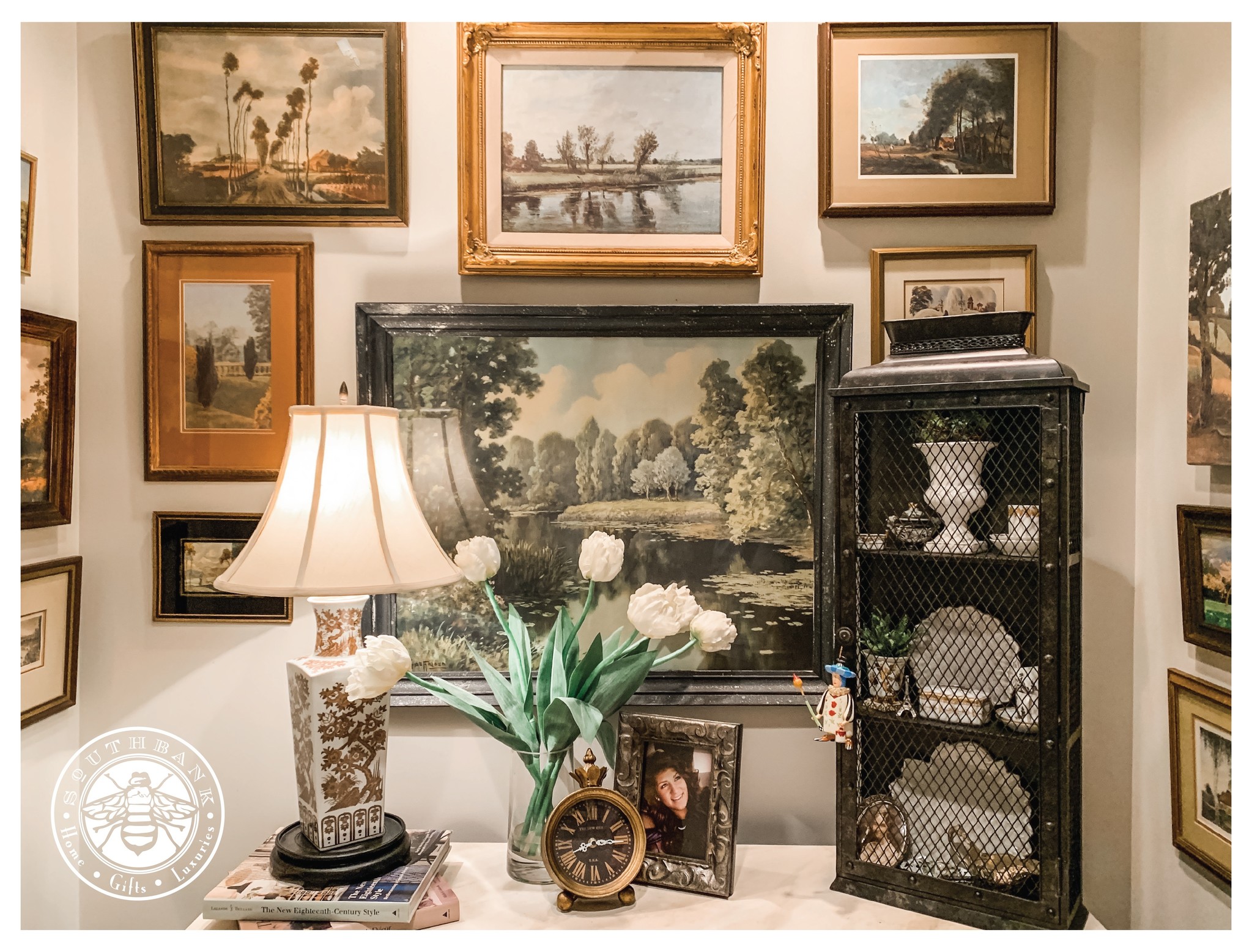 The beautiful detail is amazing and looks so peaceful – I can almost hear birds chirping and the sound the field horses splashing in the stream. These paintings usually contain many gorgeous shades of verdant green, that's why I think they look good in almost any décor setting – nature's greens are very neutral and widely adaptable. 
After collecting many different sizes, shapes, and styles of these pictures over the years, I needed a place to hang them! Although all the frames in my collection have different colors, (a few are even un-framed), they have a shared theme – pastoral scenes. Having something in common is what makes them good companions and unifies the display. I started in the middle by centering and hanging the largest picture above my furniture piece and then worked my way out.  In the beginning I had about seven pictures to hang, but I have continued to collect and now I hang my up my treasured finds as I curate them. The display now extends to all three walls!  My space is nearly full, but there might be a few spaces I could fill in if I found something extra special! ;)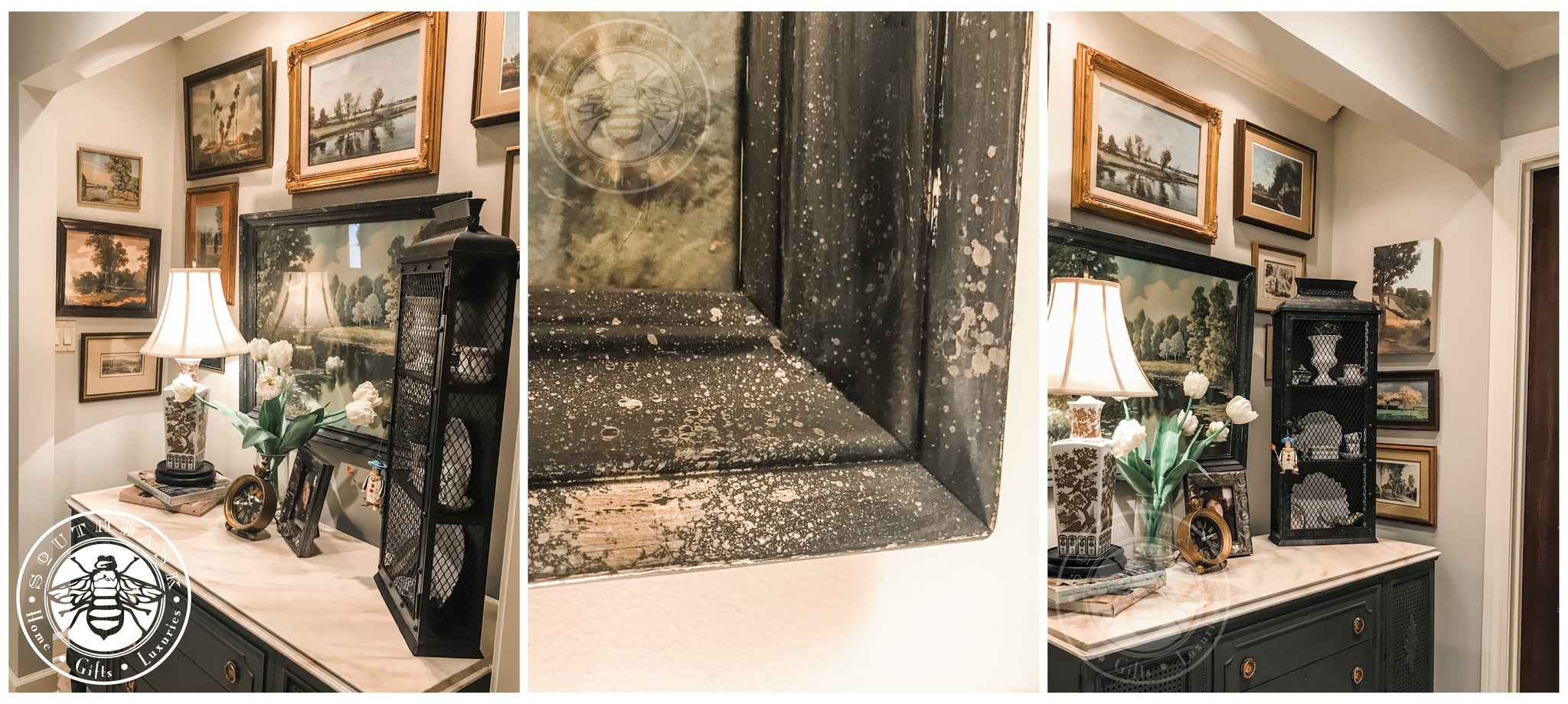 The only frame that I repainted in this grouping was the big one in the middle. I gave its plastic frame a facelift with Annie Sloan Chalk Paint® in Graphite and flecked it with silver. The rest of the frames and pictures are just as I found them and each is very beautiful and unique in their own way. I wonder as I put them into place, where they might have hung in their previous owner's homes. They all have a previous life and story – and now they help me tell you about my decorating style and my preferences for these pastoral pictures! Pretty picture perfect. 
P.S. I have a Pinterest board called Lets Hang it Up!  The board contains many creative and helpful ideas for hanging pictures and other objects, including tips for hanging multiple pictures and creating gallery walls. Click here if you'd like to take a look!
---
Shop Annie Sloan Chalk Paint® Now!