Annie Sloan® Products at Southbank Gift Company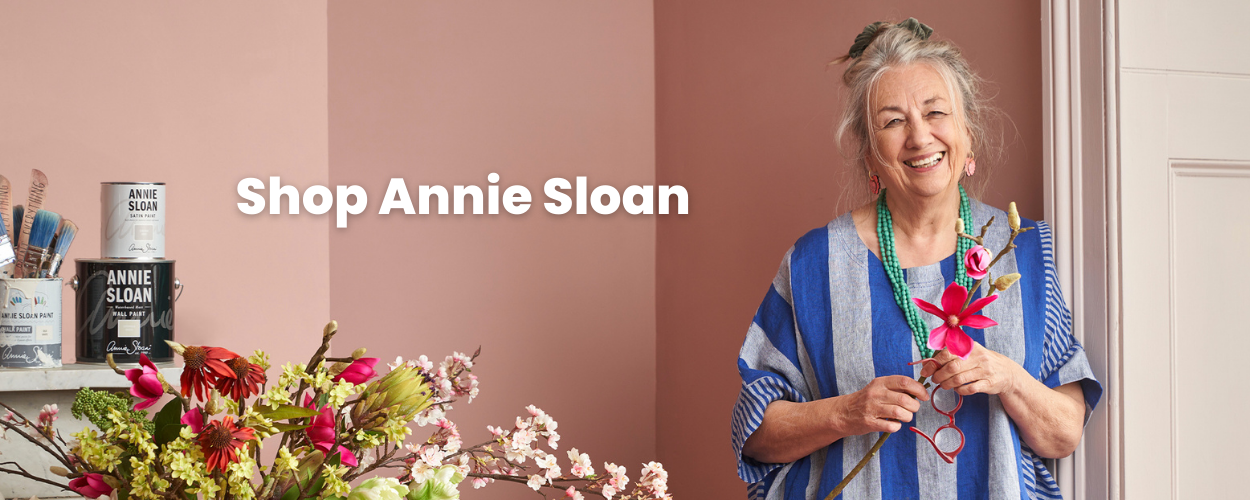 Annie Sloan Chalk Paint® is the world's best furniture paint. Annie Sloan invented her revolutionary furniture paint, Chalk Paint®, in 1990 and hasn't stopped refining and improving her formula since. 
There's no need for priming or sanding. Chalk Paint® is as easy to use as opening the tin, dipping your brush, and applying paint to furniture!
Helpful Information:
Getting Started with Chalk Paint | Tin Opening Tips | Chalk Paint Lacquer Fact Sheet | Paint Coverage Guide
In 2021, Annie introduced her Wall Paint. Following years of research, extensive trials and independent testing she's perfected the formula. Combining premium pigments with Annie's in-depth knowledge of the history of interiors and the practicality of an easy to use, durable, wipe-clean, finish means that Wall Paint by Annie Sloan offers all your walls could ask for and more.
Annie Sloan Satin Paint is the paint you need for interior wood and metal. This hard-wearing, soft-sheen Satin Paint differs from Annie Sloan Chalk Paint® in that there is no need to apply Wax or Lacquer to protect and finish after painting.